Yavinian Republic

Not Available

Planets: 14

Main planet: Yavin 4,Rishi

Moons: Rasht,Ahshoka,Sakar,Nubia,Gaboli,Ashki,Akbar

 Center

Dantu and Gungar system

Languages

Aragghian,Rishito

 Technology

Tier 2

Demonym

Yavinian

Administration

Republic/Senate,Yavin Council

Establishment

-

Planetary Unification 

2149

Population

-

Total

556,000,000,000

Area

Not Available

GDP

Not Available

Currency

Rishian

Date Format 
The Yavinian Republic was founded in 2149 after the fourth battle of Yavin (Battle of Yavin-4) hence why it is called Yavin 4.It was a conflict between the Rishian Confederation and Yavin and their colation.The war was 49 years long.A treaty was singed to unite the Rishian Empire and Yavin and the colation.It took 62 years to recover.
There are two kinds of races in the Yavinian republic,but we will go with the Araggharians first.The Red Agghars or Agghar purebloods we're a species of red skined purebloods.Their origin was from the Planet Agghar but,forced to migrate to a blue planet which they later named Yavin.During the great war a genocide was commited against their people in 1849 and migrated to Yavin in 1904 and later they recovered in 2042.The skin colour is red or obsidian and hair colour is black.Distinctions are they have tentacles as beards under their chins or they have a normal beard.They are taller and bigger than the normal human and the average height is 6"4 for females and 7"3 for males.
Military
The Yavinian military is mostly made out of Clones that we're made at Karino,Rath warriors and Yavin and Rishi troopers which only protect the home system while the clones and Rath protect the other ones.The max is 300 billion men.The weapons for the Rath are lightsabers while the others have blasters and etc.The vehicles consists of AT-SD's a type of walker vehicle,ontop of it is 12 rockets and under it is a cannon.Speeders are also used with cannons under it as well and tanks.The tanks have 6 legs and are very bulky.Now onto the navy.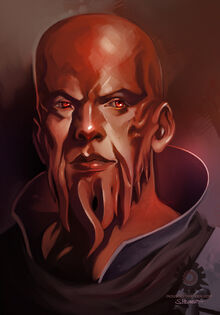 Ad blocker interference detected!
Wikia is a free-to-use site that makes money from advertising. We have a modified experience for viewers using ad blockers

Wikia is not accessible if you've made further modifications. Remove the custom ad blocker rule(s) and the page will load as expected.