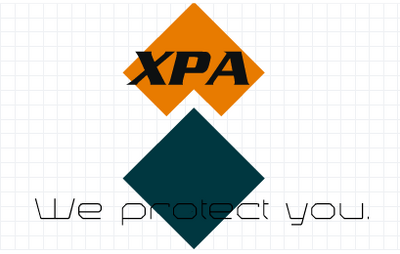 The XPA is a government organization formed to protect the citizens of the Xelryion Empire against threats that would not be in an organized fashion, such as another nation. The XPA is mostly concerned with keeping non-intelligent lifeforms from possibly attacking people, and as such, must contain these creatures. They have multiple facilities across the two systems, mostly located in Bourvius.
Facilities
Facility 1 (ACTIVE, BOURVIUS 1)
Facility 2 (INACTIVE: Abandoned due to earthquake)
Facility 3 (ACTIVE, RYIONIA)
Facility 4 (ACTIVE, BOURVIUS 2)
Facility 5 (ACTIVE, BOURVIUS 1)
Contained Lifeforms
Among the XPAs goals is to keep alien lifeforms from threatening the safety of all citizens of the empire. This list shows these creatures.
Categories
Category 5
These creatures are not a threat at all, and are always passive. However, even with no threat at present, still keep them in their cells, and keep scheduled watch on them.
Category 4
A Category 4 creature is not a large threat, as it would be mostly passive. However, if provoked, it could become dangerous. Although -somewhat- safe, still keep them locked in, and maintain some watch on them.
Category 3
Category 3 creatures are somewhat of a threat, as they have shown to not be very passive, and usually lashes out at personnel. Keep these under watch most of the time, and don't let them out.
Category 2
These creatures are dangerous, and have the potiental to be extremely deadly. They are to be kept watched on at all times, and never let out.
Category 1
Category 1 creatures are extremely dangerous, and can ravage an entire facility alone. NEVER leave these unwatched, and keep them from ever trying to get out.
Specimens
S-1 (C4)
S-1 is a specimen found in a jungle in Bourvius 1. It is a black, massive creature, about 8'5 tall, and is mostly passive, however it has shown signs of aggression at times. 
S-2 (C3)
S-2 is a specimen that was found in a Bourvian mine. It is a small red creature, looking similar to a Terran Frog, but it is poisionous, and it seems to be the only of its kind.  
S-3
S-4
S-5
S-6
S-7
S-8
S-9
S-10
S-11
S-12
S-13
S-14
S-15
S-16
S-17
S-18
S-19
S-20
Ad blocker interference detected!
Wikia is a free-to-use site that makes money from advertising. We have a modified experience for viewers using ad blockers

Wikia is not accessible if you've made further modifications. Remove the custom ad blocker rule(s) and the page will load as expected.