Request Map Changes [Discontinued]
---
ATTENTION! These maps have been DISCONTINUED by their author, as such this thread is OUT OF DATE!
---
This is the thread to request changes to the map for the Stellar Adventures Project, this is NOT the place to discuss or debate changes, if you wish to discuss possible or past changes then please go HERE.
---
WE'VE MOVED GALAXIES! As such, this post will have some information it not totally up to date, so I apologize for any confusion, the next bit here will tell you what I need though the rest of this specific comment probably isn't super relevant. You can find the new map below. Texar (R) 22:26, August 3, 2015 (UTC)
---
FOR THE RECORD: As of now, I only need to know the NAME OF YOUR FACTION and HOW MANY SYSTEMS YOU HAVE, as well as any preference for where you're put you may have, I do not however need to know about the contents of your systems, that information is more relevant to the physical map.
---
OLD:
This is the thread to request changes to the map, in order to request a change you MUST state the name of the faction, the name of the system(s), and specify where you would like your system(s) to be placed (you may simply let me put them where I see fit or you can specify the quadrant and sector but for very specific placement preferences I ask that you draw up a quick map for me to work based on).
An example of a proper request would look like this:
Rebecca wrote:
Hi, I just formed the Tau Collective, can you add my five systems to sector 3 of the Alpha quadrant? Here's their names:
Placement is up to you, thanks!
Another example might look like this:
Texar wrote:
Hi, can you please add the TSED to Delta 4? Here's a map to show how I want them placed, thanks!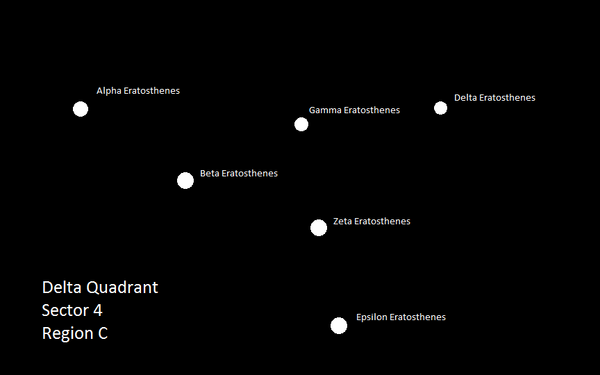 If the necessary information is not given then I can not add you to the map. Anyone who should choose to complain about not being added rather than work to rectify their mistake will be significantly unlikely to end up on the map at all.
(Note: For information on what the sectors are, check HERE. For information on what the directions are, check HERE.)
---
Here's the map: