Third Anniversary Contest Results!
For the past few weeks, we've had a contest running in which members were asked to submit any art, short stories, logos, models, places, or anything else they've made for the Sci-Fi Mini Builders and/or its recent third anniversary, and while we could always of seen a greater turnout I am happy to say that this contest was more successful than the last and that we've seen some really great entries, one of which, a holiday themed logo by crAnEfoX, has actually already been used by the group since being submitted. While the deadline was January 2nd, I've allowed people a chance over this weekend to submit any last minute entries, though I am sad to see some of those who've expressed interest in the contest fail to get the chance to submit their completed work I'm afraid the time to bring this contest to a close has come.
I'd like to first off list the awesome entries we had so that you can all go check them out, then I'll declare the winner at the end of this post, who will be granted a special rank up for their victory.
---
First up, we obviously have this great holiday themed logo from crAnEfoX, which was used by the SFMB during Christmas week and a bit afterwards with very positive reception from the community.
---
Next up, we have this cool planetary model from Worthe, which is actually scripted so the moon orbits around the ringed planet.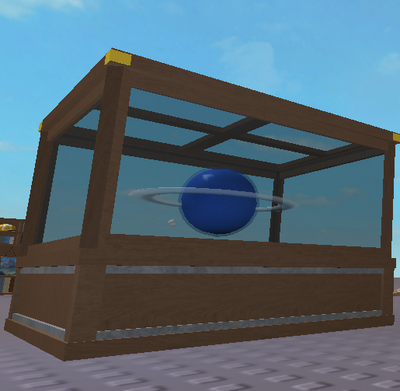 You can check it out in action over here.
---
Lastly, we have this interesting entry from Lavi5, which they describe as "[an organic] being whose skin reflects light in such a way that it looks like a crystal."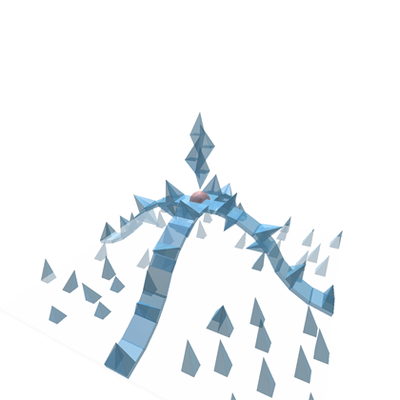 You can check out "Lilith" over here.
---

While each entry has shown creativity and skill and it feels wrong to choose a single winner, in the interest of keeping contests fair and competitive I'm afraid I'll have to abide by my word and choose a winner, who is...
...Drum roll please...
...For submitting an entry that is unusual, unique, and creative and for making me sit here for a good while lost in thought, I am happy to announce Lavi5's entry "Lilith" as the winner of the Sci-Fi Mini Builder's Third Anniversary Contest! In reward for winning this contest, Lavi5 will be ranked up from their current rank of "Heroic Explorer" to the exclusive, unused, much higher rank of "Horizon Setter", a rank whose name I hope is indicative that we'll continue to see such unique and thought-provoking creations as "Lilith" in the future!
I'd like to not for the first time thank Lavi5, CrAnEfoX, and Worthe for submitting their awesome work and to everyone who had expressed interest in the contest even though you never got a chance to enter, I hope that we continue to have great contests in the future and I hope even more people get to enter into the next one!
Happy New Years, Sci-Fi Mini Builders, and let this fourth year be yet another great year for us!