Brave New World
Hello guys, I know most of you don't know me, let's say I'm a precursor from SAP1, Tank, I need some help here. As much as I would like to come back to this project, my brain has dried multiple times attemting to solve problems in other projects like UMB.
I really need a name for a new faction, something derived like, a group of colonizers from Earth, lately I've been getting a whole bunch of ideas from Bungie's new game "Destiny". (since i got the beta)
I have lost my mind in a sea of ideas trying to get a suitable name for this faction, I really need some cooperation here.
Some facts you should take in mind are the following:
1. This guys are human, the agency responsible from bringing them into space is called "Русский Федеральное Бюро Аэронавтика" Which means "Russian Federal Bureau of Aeronautics"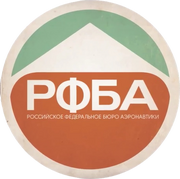 Anyways, the guys are not actually all Russian, after that, I would have to check your star map so I could find a suitable home world for this guys. Here's some flags that my suit it. (Of course I would have a better version of them at that time)